Well & Well Pump Plumbing Services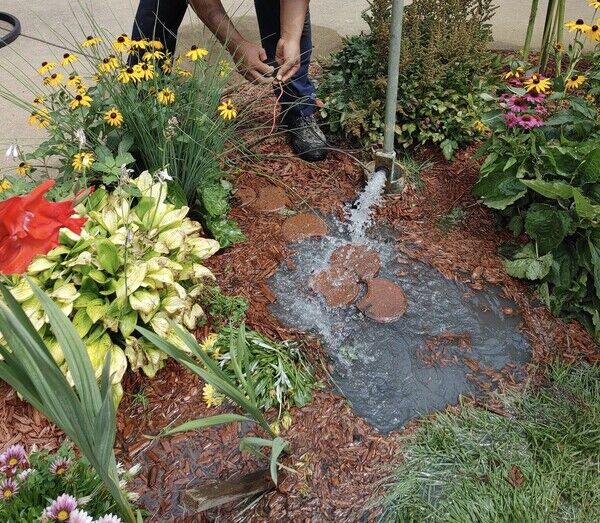 When your well is working properly, you have access to the water pressure and volume you need, whenever you need it. For over 34 years, Master Pro Plumber has been the area's leader in well testing, well repairs, and well pumps. If you are experiencing intermittent water pressure or lack of water pressure altogether, it's time to call Master Pro Plumber at (847) 641-2542.
---
Call for a FREE Quote
---
How safe is your well water?
Is it yellow and orange?

Does it have a rotten egg smell?

Are our fixtures getting rusty and corroded?
Well water can contain lime. sulfur, iron, mercury, pesticides, bacteria and other contaminants. Testing the water annually ensures you have all the proper filtration systems to keep you safe.
#1 Cause of Well Pumps Going Bad?
Broken/leaking bladders inside the pressure tanks.
When pressure tanks malfunction they cause pumps to overrun causing them to break down quicker. Proper annual maintenance ensures your pressure tank is running properly. We will also check
The Pressure Switch

The Pump is at Proper Depth

The Filtration System

The Well Pump is Running Properly
Water Pressure Constantly Changing?
A sub drive system delivers constant water pressure as the amount of water used changes. No more scalding showers when someone flushes the toilet! (Sub Drive System shown hanging on the wall in photo above, )
Take your water to the next level and save money.
Installing reverse osmosis systems further removes dissolved solids and chemicals and adds minerals such as calcium and magnesium making your water safe to drink. No more buying bottled water!
Master Pro Plumber's Well and Well Pump Services
Well Testing
Well Repair
Well Pump Replacement
Well Pump Repair
Pressure Tank
Well Maintenance
24/7 Emergency Plumbing Service
Our skilled plumbing technicians will quickly determine the cause of your water flow problems, whether from an obstruction, pressure regulator malfunction or other issues. We will quickly assess your pump or well issue and provide a quick and cost-effective solution.
Well Pump Installations by Master Pro Plumber
If the time is now to replace or install a new well pump, the process can be scary! Most residents don't know what type of well they have or their water requirements. Call the local plumbing experts at Master Pro Plumber at (847) 641-2542 and we'll guide you every step of the way. First, we'll ask about your water consumption habits, the size of your home and the size of your family. Next, our experts will determine the depth required to maximize efficiency. Next, we'll provide options and install the new pump to best suit your needs and your budget.
Well Services Priced Right
Unlike some local plumbers, Master Pro Plumber's plumbing professionals do not impose add-ons or hidden fees. When we provide a quote, that's the price. If you're in need of an honest plumber, you found him! Call (847) 641-2542 for a quick, free quote. Always priced right, Master Pro Plumber provides quality service at an affordable price.
A few of the benefits of calling Master Pro Plumber to handle your water well or well pump repair needs include:
No Additional Charges For Emergency Service
No Upcharge on Weekends and Holidays
Free Estimates
No Overtime Charges
---
Call for Fast FREE Quote
---