Water Heater Installation and Service
No hot water? Need a quick water heater repair in your home or commercial building? Master Pro Plumber can help! For over 34 years, we have offered water heater services including water heater installation, replacement, and heater repairs. With just a little maintenance, water heaters will last for many years.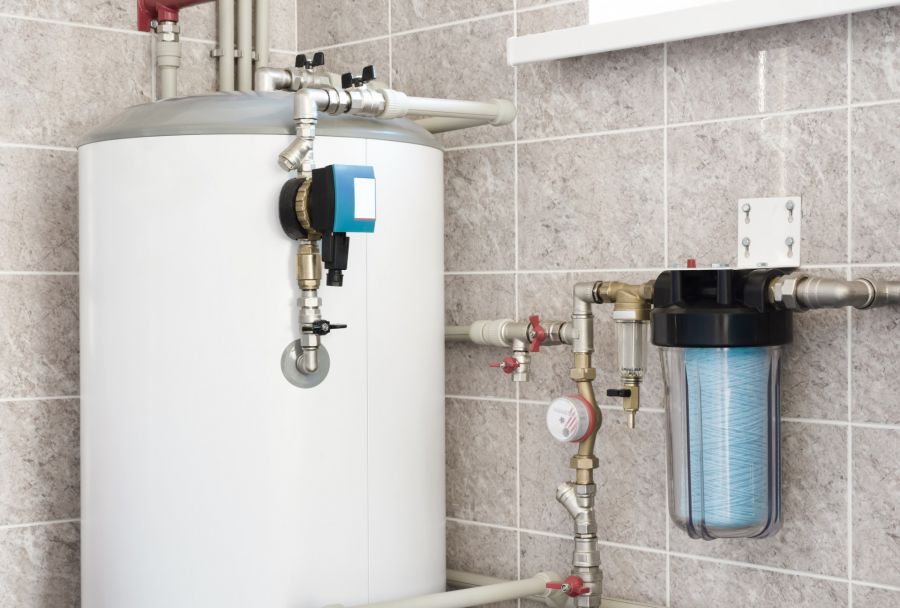 Water Heater Specials
40 Gallon Heaters:
Natural gas - $1,025
Natural gas power vent - $1,691
50 Gallon Heaters:
Natural gas - $1,103
Natural gas power vent - $1,793
Includes Installation and Labor Plus 6 year-warranty on parts & labor
expires 12/31/2023
---
Call for a FREE Quote
---
★★★★★
"Your employees are fantastic! Beginning when I called the office all the way through completing my repairs (within 24 hours!). The plumbers showed up on time, were polite, courteous, knowledgeable, professional and installation was done very quickly. Wow, just wow! I will never call anyone else."
- Gail L.
Quick, Affordable Water Heater Repairs by Master Pro Plumber
Trust Master Pro Plumber to repair your water heating system any time, day or night. You can rest assured that only qualified technicians will be working on your system. We strive to provide quality, cost-effective water heater repairs in several ways. First, we'll quickly diagnose your water heater problem and provide a reasonable quote on repairs or replacement. Next, we'll ensure that your heater runs efficiently, saving you on energy costs. Finally, we offer fair pricing on all parts and labor. Master Pro Plumber loves saving customers money on their water heating systems. Master Pro Plumber has worked with all water heating systems, including
Gas Water Heaters
Electric Water Heaters
Heat Pump or Hybrid
High-Efficiency Tanks
Solar Water Heaters
Tankless Coil
On-Demand Water Heaters
Hot-Water Dispensers
Gas-fired or Oil-fired boilers
Master Pro Plumber's Superior Water Heater Installation
Master Pro Plumber has specialized in installing new hot water heaters since 1989. Whether you need a water heater installed in a new building or an addition, or need to replace an old heating system, we can help. Master Pro Plumber first takes adequate measurements to determine the space available for the new system, ensuring you will receive a water heater perfectly suited to your needs. Also taken into account is the square footage of your home, the number of residents and other user behaviors in the building so that we can steer you to the best unit to suit your consumption needs. You can trust that your qualified plumbing crew will know the dimensions of your space, tank size requirements and any new plumbing alternatives available to make your water heater ideal.
Water Heater Maintenance
Minor, periodic maintenance of a water heater can keep it running well for many years. Let Master Pro Plumber maintain your heater and extend its lifespan. Well-optimized hot water systems save consumers money on energy bills and provide peace of mind in knowing that they'll have hot water whenever it's needed. Call (847) 641-2542 and ask about our maintenance programs. Trust your water heater system to Master Pro Plumber; our expert staff members offer sound advice and vigilant service. Call (847) 641-2542 today for an estimate and further details on how we can help keep your water heater functioning optimally.
---
Call for Fast FREE Quote
---