Boiler Repair
Boilers and radiators aren't as commonly installed in newer homes, but many area homes and businesses rely on these steam heating systems for heat. If your boiler needs maintenance or repairs, call the company with crews who are fully equipped to handle them. Since 1989, Master Pro Plumber has been installing, maintaining, and repairing steam heating systems with precision and skill.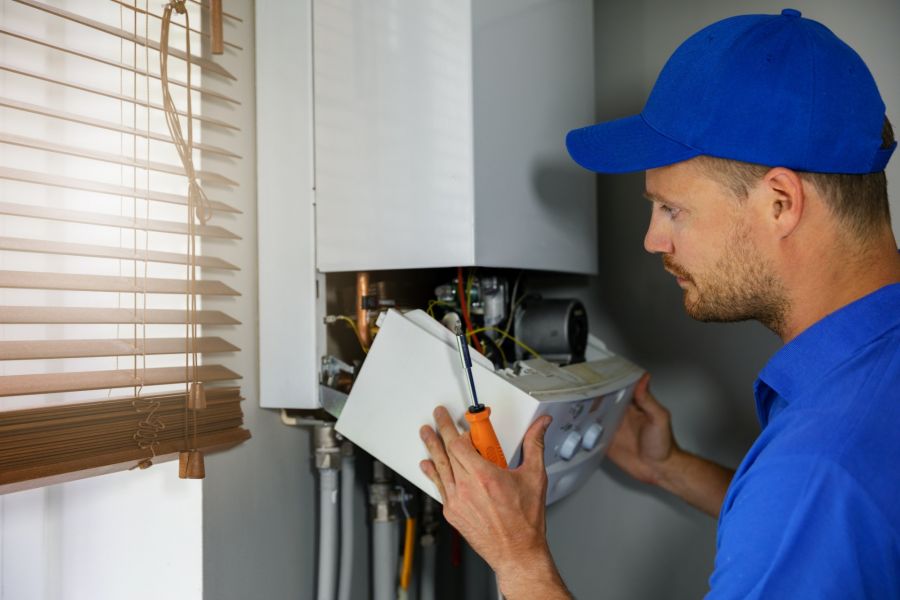 ---
Call for a FREE Quote
---
Why Choose Master Pro Plumber for Boiler Repairs
When you call Master Pro Plumber to handle your heating repairs, you'll be working with a plumbing pro. All of the employees at Master Pro Plumber are thoroughly trained and will follow best practices for keeping area boilers functioning optimally. We go beyond simply fixing the problem at hand. Our team will inspect your system to ensure that it is running efficiently to keep your home or business warm throughout the winter months while keeping your energy costs as low as possible.
Benefits of Boiler (Steam) Heating Systems
Although not as popular as a heating source in modern homes, many buildings function quite well on steam heating systems. It makes more sense to maintain your heating system to replace it. They can be clean and efficient if properly maintained. Other benefits include:
Fewer parts: Boiler systems are simple in nature, and fewer moving parts mean fewer things to break!
Clean heating: Steam heating doesn't create dust the way forced hot air does, so they are a good heating source for those with allergies.
Cost-effective: Because of the simplicity, boiler systems tend to be energy efficient, which will save money on heating bills.
Easily Maintained: Generally just one maintenance call each year will keep your system running optimally.
Master Pro Plumber's Boiler Maintenance
Steam heating is a tried and true source of keeping buildings warm. They have a longer lifespan than many other types of heating systems. They are also easily and inexpensively maintained. It generally just requires an annual maintenance call. It is important to get yearly maintenance, however, in order to keep the system running efficiently and without small problems that can turn into bigger ones. Master Pro Plumber provides an annual heating system tune-ups that keep your system running at its best. We offer full inspection and repair or replacement of any worn or ineffective parts.
From boiler repairs to radiator installations, Master Pro Plumber is a great choice to handle your steam heating system and all of your plumbing and heating needs. Simply call (847) 641-2542 to speak with a skilled, attentive representative today.
---
Call for Fast FREE Quote
---