Licensed Plumber in Des Plaines, Illinois
Why Call An Amateur When You Can Call The Master?
Over 40 Years of Experience Serving Cook, Lake & Du Page Counties
If you have plumbing issues, finding a quality plumber in the Des Plaines area can be a challenging task. Master Pro Plumber makes it easy. As a trusted local plumber in Cook County, Illinois, we've proudly provided the full range of plumbing related services to area homes and businesses since 1989. Master Pro Plumber is a trusted professional plumbing service providing emergency plumbing repairs, drain cleaning, pipe and valve repair, and residential and commercial water system services.
Water Heater Specials
40 Gallon Heaters:
Natural gas - $1,025
Natural gas power vent - $1,691
50 Gallon Heaters:
Natural gas - $1,103
Natural gas power vent - $1,793
Includes Installation and Labor Plus 6 year-warranty on parts & labor
expires 12/31/2023
---
Simply Call for a Consultation
---
★★★★★
"Jimmy was great! Not only does he have 37 years of experience as a plumber but he was so nice. We called Jimmy because we were running out of options as far as our well was concerned. We were told by another company that our current well could not be repaired and would need a new well. We called Jimmy, he returned our e-mail and he came out the next day for a free estimate. He told us exactly what the problem was and the same day we had our well pump in working condition. He saved us thousands of dollars. We couldn't be happier! Jimmy explained everything he was doing and educated us about our home. Jimmy and Bobby really saved us! If you need a plumber Jimmy is your guy, call him!"
R P., Plumber in Des Plaines, IL
For over 34 years, Master Pro Plumber has been the area's leader in well testing, well repairs and well pumps. If you are experiencing intermittent water pressure or lack of water pressure altogether, it's time to call Master Pro Plumber. Our skilled plumbing technicians will quickly determine the cause of your water flow problems, whether from an obstruction, pressure regulator malfunction or other issues.
If your home or business is experiencing a plumbing emergency, give Master Pro Plumber a call at (847) 641-2542 right away. We have technicians standing by and can get to any part of Cook County in minutes. Leaky pipes can quickly result in costly water damage to your home. Act now to avoid further damage to your structures. Clogged pipes can result in overflowing sinks and toilets. Yuck!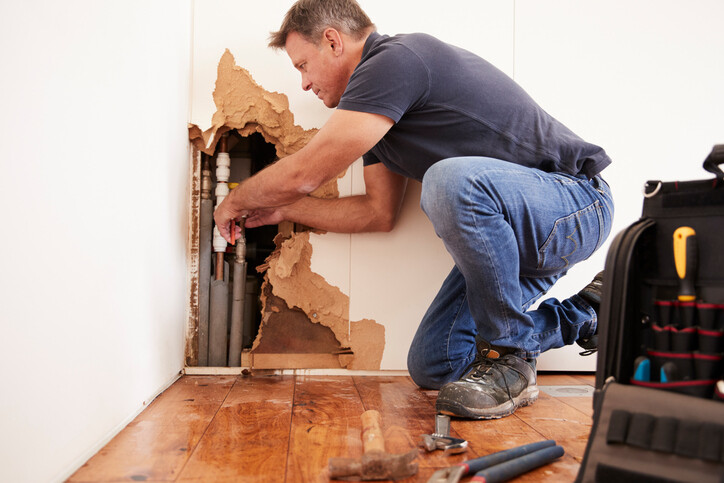 Dealing with a hot water issue is never fun. Trying to function in Des Plaines when you've lost hot water is at best inconvenient. Cold showers are unpleasant. Trying to wash hands and dishes in cold water is not sanitary. If the hot water heater in your Des Plaines home or office has failed, Master Pro Plumber can help. Give us a call at (847) 641-2542 and we'll help you get your water hot again.
Need a commercial plumber in Des Plaines for your building? Master Pro Plumber's skilled plumbers are licensed to handle commercial plumbing issues such as leaking pipes, sewage problems, roots breaching wastewater pipes, and heat distribution inconsistencies in buildings with forced hot water or steam radiators. Give Master Pro Plumber a call at (847) 641-2542 to learn more.
---
Call for an Estimate
---
Call now to discuss your Des Plaines plumbing needs.