Commercial Plumber
Commercial buildings require plumbing repairs and maintenance at least as frequently as residential buildings. Are you struggling to find a skilled commercial plumber who can take care of the plumbing needs in your building at a fair price? Master Pro Plumber is a trusted area business, fully licensed to provide the services you require. At Master Pro Plumber, our commercial plumbing technicians are hand-selected, and thoroughly trained in the best plumbing practices.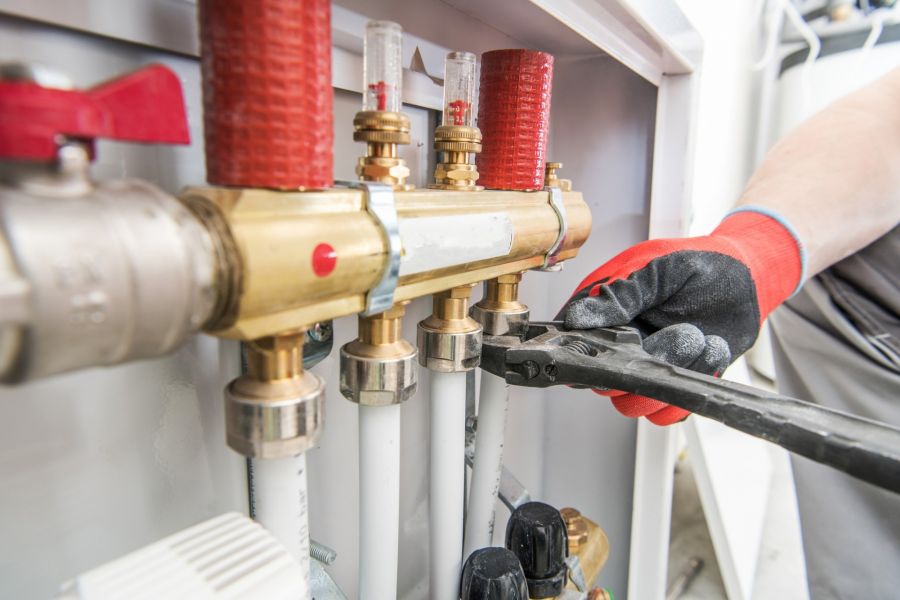 ---
Call for a FREE Quote
---
Complete Commercial Plumbing Services
There has not yet been a commercial plumbing issue that Master Pro Plumber hasn't been able to tackle. Commercial buildings, including offices, warehouses, and retail facilities often receive more "abuse" than do residences. Between lack of care from some individuals to greater stress on pipes from the volume of people served, commercial plumbing takes a special kind of care. From clogged toilets and drains to water system failure, Master Pro Plumber provides reliable plumbing services for a variety of local commercial clients, including restaurants, retail shops, medical facilities, offices, HOAs, and so much more.
Commercial Plumbing Maintenance Programs
Not only do we provide commercial plumbing repair services when you need them most, Master Pro Plumber offers maintenance programs to keep your plumbing systems in top condition day in and day out. Don't wait for the next plumbing emergency, which could lead to closings and delays. Plumbing preventative maintenance will keep your place of business running smoothly and help you avoid downtime and higher costs of repairs and/or replacements. We offer services to fully inspect your plumbing systems and tailor our maintenance services around the unique needs of your facility. Give us a call, and we'll be happy to discuss maintenance options at your convenience.
Emergency Commercial Plumbing Services
You count on your building to function when you need it to. Plumbing emergencies can cause unexpected closures while repairs take place. Master Pro Plumber understands that time is money and downtime is expensive. If you've got a plumbing emergency in your commercial building, call (847) 641-2542 now. We've got skilled technicians standing by, ready to tackle your emergency and get you up and running again smoothly.
---
Call for Fast FREE Quote
---