Sewer Repair Plumber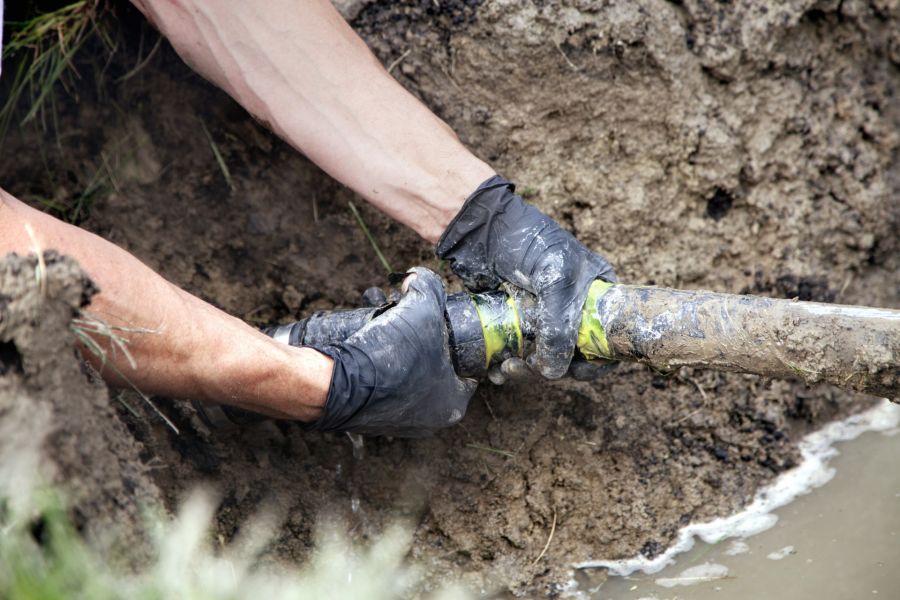 Sewers are one of those items that aren't even considered until there is a problem. But when you end up with a sewer issue, it's often a big one! Master Pro Plumber has been repairing area sewers for both commercial buildings and homeowners for over 34 years. Give us a call so we can get started on your sewer repair!
★★★★★
"Had an issue with our sewer causing backup in our basement toilet & ended up impacting all the toilets in our house. Of course this happened at 9 PM! We called Master Pro Plumber & while they offered to come out that night, we decided first thing in the morning was good. Bobby arrived at 8:30 AM & went right to work.
Older house with older sewer system so a little more involved, but he got us back in business! Very thorough explanation of issue and solution. Very professional & courteous. Will definitely use them for maintenance. Fair pricing - we recommend them highly."
- Kim S.
---
Call for a FREE Quote
---
Master Pro Plumber Can Handle Any Sewer Repair Job!
Our mission is to take care of your sewage mess quickly and thoroughly. We can handle just about any type of sewer repair call, including:
Clogged Sewer
Sewer Backup
Clogged Main
Sewer Leakage
Sewer Line Troubleshooting
Full Sewer Inspection Yields Proper Repair
Our trusted sewer repair crews begin each sewer call with a thorough visual inspection and, if required, a video camera inspection of your sewer line to diagnose the problem, find its source, and develop a plan of remediation. Following this assessment, you will receive a reasonable written price estimate to perform the repairs. Your sewer issue will be fixed quickly, and you'll be back to ignoring your sewer in no time!
Fair Sewer Repair Pricing at Master Pro Plumber
If you're looking for an honest, reliable plumber, you found one! Call (847) 641-2542 for a quick, free quote. And receive assistance from a caring professional who wants to fix your broken sewer at a reasonable price.
The benefits of calling Master Pro Plumber to handle your sewer repair are many, including,
Free Estimates
Fair, Written Quotes
Well-Supplied Trucks to Decrease Wait Time on Parts
Friendly, Skilled Service Crews
Speedy Scheduling
Satisfaction Guaranteed
Master Pro Plumber's Comprehensive Sewer Repair Services
Master Pro Plumber provides comprehensive plumbing services and specializes in sewer line repair for area homes and businesses. Clogged pipes lead to overflowing toilets and messy, unhealthy environments. Slow leaks create multiple sanitation and mildew problems over time. We unclog sewer lines, and sewer mains, conduct thorough inspections and fix clogs and leaks quickly and effectively.
A few types of establishments we serve include
Homes
Condos
Apartments
Restaurants
Retail Shops
Office Complexes
Commercial Buildings
and more! Just call (847) 641-2542 for a sewer repair estimate.
---
Call for Fast FREE Quote
---