Appliances
Master Pro Plumber has been a trusted area plumber for over 34 years. We specialize in plumbing solutions, including drainage issues and leaking pipes related to appliance problems. Whether you are in need of help with fixtures or faucets in your kitchen or bath, drainage problems with your dishwasher or clothes washer, or need to install plumbing for a new refrigerator, your plumbing call is handled quickly and efficiently by a licensed plumber.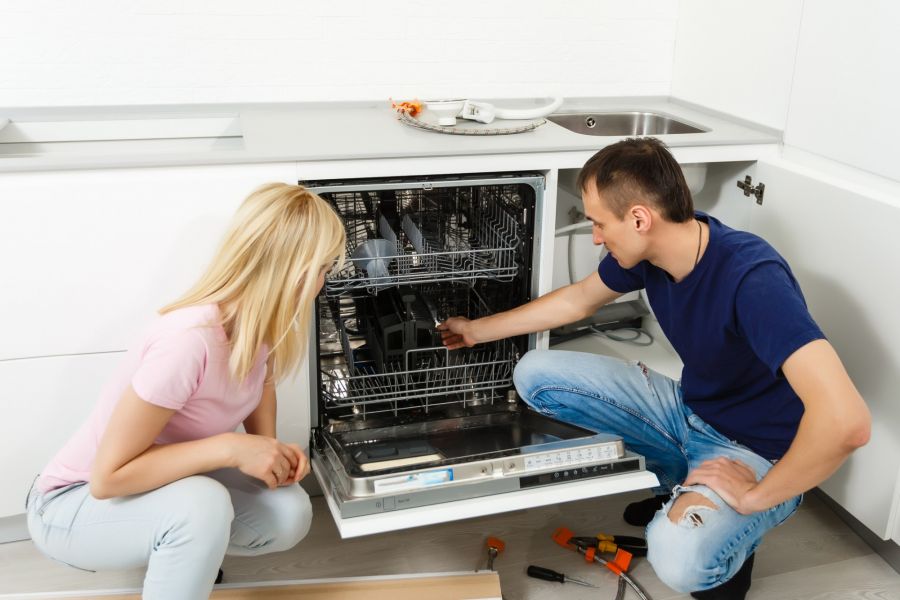 ---
Call for a FREE Quote
---
When to Call a Plumber at Master Pro Plumber
If you have an appliance emergency, it most likely involves water leaking all over your floor. Who do you call, an appliance repair person or a plumber?
Possibly both, but if you've got a plumbing or drainage issue related to an appliance, your first step is to call a trusted plumber to help you shut off the water and contain the problem before further damage is done.
Plumbers specialize in fixing problems related to water and drainage systems in area homes and office buildings. Calling Master Pro Plumber is a smart choice if your appliance issue is related to leaking or broken pipes, problems with fixtures or issues with your water supply or drainage. If water is involved in your appliance concerns, (847) 641-2542 is the number to call!
Master Pro Plumber's Appliance Installations
Although appliance installations are often fairly straight forward, there are instances when it makes sense to call a plumber to tackle the job. If you've just bought a new dishwasher, refrigerator or washing machine and you are having an issue with your drain line connection, call the plumbing experts at Master Pro Plumber. This is a job you don't want to "wing" because if not properly installed, water damage emergencies can arise. To make sure your new appliance is hooked up properly and functioning its best, making the investment to hire Master Pro Plumber for your appliance plumbing may pay off in spades down the road. Call (847) 641-2542 to speak with a licensed plumber.
Whether you are concerned that your dishwasher is not connected properly, think you have a leak in your washing machine line or need to replace pipes that run to your appliances, call the plumbing experts at Master Pro Plumber for a consultation today!
---
Call for Fast FREE Quote
---